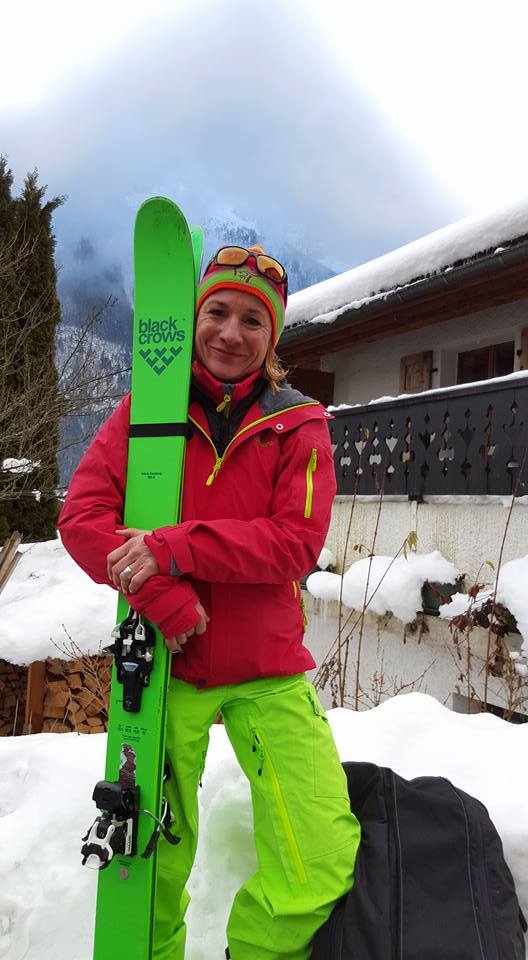 I am someone between sky and earth.
I grew up in Taconnaz between valley and summit. I like this corner of the Chamonix valley, for its calm, its life a bit removed from the Chamonix effervescence. My father was a high-mountain guide and skiing was part of my culture.
Then we moved to the Caribbean a few years. Every time I came here, up to Servoz, my heart was racing. It was stronger than me. This valley whispering in my heart that I was here forever.
I was champion of France of speed riding: it's fly skiing, ski paragliding, gliding between sky and earth. Lightness, powder under foot and the wind under the arms. One begins to slide down a ski slope and paragliding take you beyond an edge, and rocks you above reliefs.
I love teaching this freedom, these flights above Chamonix. I am a free woman, passionate, thoroughly, and here men and women understand me.